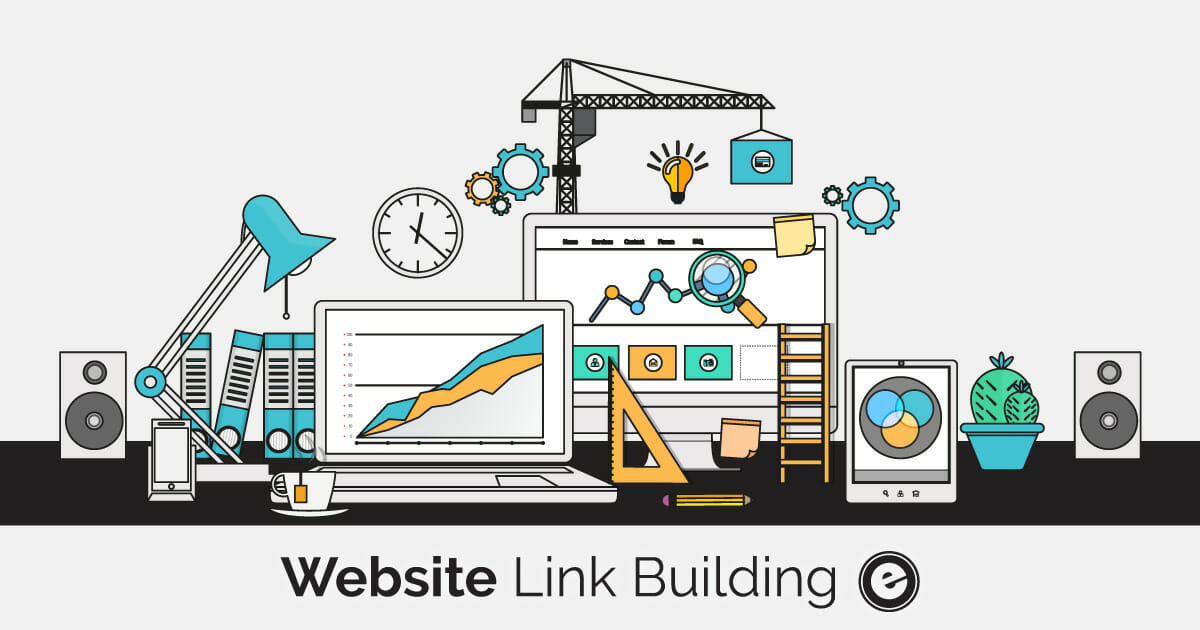 You have probably heard many successful businesspeople say that the most important step to building one's own business is using existing relationships. This concept may seem simple, but some may find it to be confusing at first.
While you may know other business owners, especially if you are active in your local community, you may not know how to use these relationships to build up your own business. Many small business owners think that the goal is to build your own business rather than helping others build theirs, and therefore are unsure how to ask others to make a formal connection with them.
However, you may find that many of your fellow business owners will be more than willing to help give your business a boost through website link building.
How to Begin Using Existing Relationships for Website Link Building
First, you have to identify people you know who could link back to your website. Answer these questions and take these steps:
Who Do You Know that Could Potentially Help You with This Effort?
While many people will initially think of fellow business owners, this list can include anyone you know, regardless of their business affiliations. Look to your dentist, doctor, lawyer, that friend you know from yoga who runs a blog, and even friends who are simply active on social media.
All of these people can become part of a potential link-building relationship. When creating this list, you should use a spreadsheet to keep everything organized and easy to follow.
Do They Have a Website?
While not having a website isn't an immediate disqualifier, if they do not have a website, you will need to consider what they do have. Perhaps Amy down the street has a very active social following that would direct attention toward you with the right type of post.
Who Controls Their Website?
While many of your acquaintances who have a website may be more than willing to throw a link your way, if they don't control the website, this may not be possible. Considering who runs the actual website is important when determining if this relationship is truly possible.
How Strong Is Your Relationship with Each Person?
When making your list, rank each individual using a scale of 1 to 5 to determine the strength of the relationship. How well do you know this person:
Do you see them daily?
Have drinks with them on Fridays?
Or just see them in the school drop-off line and make casual chit chat?
The strength of your relationship will determine how you approach them in regard to a link back to your website, or if you should even ask in the first place.
Talk to Your Colleagues About Potential Opportunities You May Be Missing
Talk to your business partners, employees and even your accountant to find out if there are opportunities within your community you may be missing. Simple things such as volunteering, hosting charity events, or sponsoring local sports teams or events can help get your name out in your community.
Determine What Types of Assets Would Appeal to Each Person
Never expect someone to link to your business without something in return; business relationships are a two-way street. There are a number of simple assets you can offer to these individuals, depending on the type of business they have.
Testimonials
Testimonials are a great way to garner more business, and many people may have a difficult time procuring these gems on their own. You can write up a positive testimonial for your dentist, doctor, lawyer or even a business that sells a product or service you use.
You can make the testimonial as simple or as detailed as you choose. Either way, it is a great way to build a relationship with these valued business owners that can last a lifetime.
Images that Relate to Their Location or Product
Consider how many times you take photos of a meal at a restaurant, a product you absolutely love, or a building that takes your breath away. These pictures may seem silly at first but, you can offer them to the owner of the location or creator of the product in exchange for a link back to your business.
Sponsorships
If you already sponsor a local charity, event or sports team, you can offer to include their business in that sponsorship. This will help to get their name out in the community while they, too, share your business's name or website with their clients and customers.
Preferred Vendor Badges
These easy-to-create badges can speak volumes on any company's website. It shows that other businesses rely on them as an integral part of their everyday functioning. These are great for companies that sell a product that other local businesses can use.
Interview or Converse with the Individual
While there is a lot to say about this particular avenue, in its basic form, it is an interview or conversation between you and the participating individual for either a link to their website or their link to yours.
Unlinked Mentions and Unmentioned Collaborations
These are the two easiest ways to get a link back to your business. Once you have made your list of potential targets, visit each one's website to see if they have already mentioned your business without a link on their page. If they have, you can ask them to please place a link to your business in exchange for an asset you can offer.
Even easier is the unmentioned collaborations. These collaborations signify a long-standing working relationship with the individual, which can make asking them to link to your business even easier.
Content Marketing and Press Releases
These assets may be a little more tedious to gain a link back to your website, but they don't have to be. Content marketing can be as simple as blog post that speaks to a niche audience and shares information they may not have seen before.
Press releases are a little more difficult, unless you have a working relationship with a news media outlet. The purpose of each is to get one's business into the spotlight.
The Quid Pro Quo Link-Building Process
Reach out to each person on your list and offer an asset you feel would best suit them. For example, a blogger may be interested in a link back to a particular post on their blog. This might be a somewhat lengthy process, so buckle up.
Always start with your strongest opportunities. These are found by looking over the relationship strength rating, as well as whether you located any unlinked mentions of your business on their website or blog. These opportunities make it easier to ask for a link back to your business.
The hardest part is figuring out what to say when asking for what you need from them. Here is a very useful email template to help you get started:
Hello ________________,
I am a big fan of your business, and I have recently begun writing online testimonials for those whom I patronize and do business with. I was wondering if I could provide you with one such testimonial for your website.
If you're interested, I can get that started right away once I hear back from you. If you have any questions about it or want to add some ideas for things I could touch on in the testimonial, just let me know. I'm looking forward to adding on to the positive reputation of your company!
Sincerely,
________________
Create the Online Asset for Each Individual You Make an Offer To
This is one of the easiest parts of working toward closing the deal. Once you have determined which asset will be most important to each individual, you will have to create the asset you are looking to offer. It is important to have the asset ready and waiting for the individual to say yes to your offer.
Send the Offered Asset to the Individual
Once you have created the asset, and the individual has accepted your offer, it is time to send the asset to the individual. You will want to do this in a timely manner so that the individual knows that you are serious about building this working relationship.
Here is a helpful template to use when sending the asset:
Hello ________________,
Thank you again for agreeing to let me write a testimonial of your business. I have it ready, and it's attached to this email.
As you post it to your site, I would appreciate if you could link to my website: ___________________ . Let me know if you have any questions about linking to my site, or if there's anything else I can do for you.
Thanks again for agreeing to this, and I hope we can find ways to continue working with each other in the near future!
Sincerely,
________________
Of course, you should modify this template to fit whichever asset you have created for the receiver, along with any other unique notes you may need to include.
Send a Compelling Email with a Clear Call to Action
You want to make it clear what you are asking in return for the offered asset. This will compel the individual to follow through with the link back to your business in a timely manner. Check their website for the link and ensure it works properly.
If you don't see the link when you check, ensure that they understood the request. Keep in mind that you must keep the tone of all follow-up emails calm and professional, so as to build the relationship rather than ruin it.
Send a Handwritten Thank-You Note
In the age of email and text messages, handwritten thank-you notes have become a rare occurrence. However, this gesture is designed to build a long-lasting business relationship.
If you have a more casual relationship with the individual who has provided the link to your website, you can thank them in person through a small gesture – such as treating them to lunch. No matter how you do it, always be sure to thank each person who extends a link to your business.
Go Forth
Many new business owners struggle with getting their business's name out there. Using existing relationships to gain links from reputable individuals in your community and beyond is a great way to get more customers or views to your website.