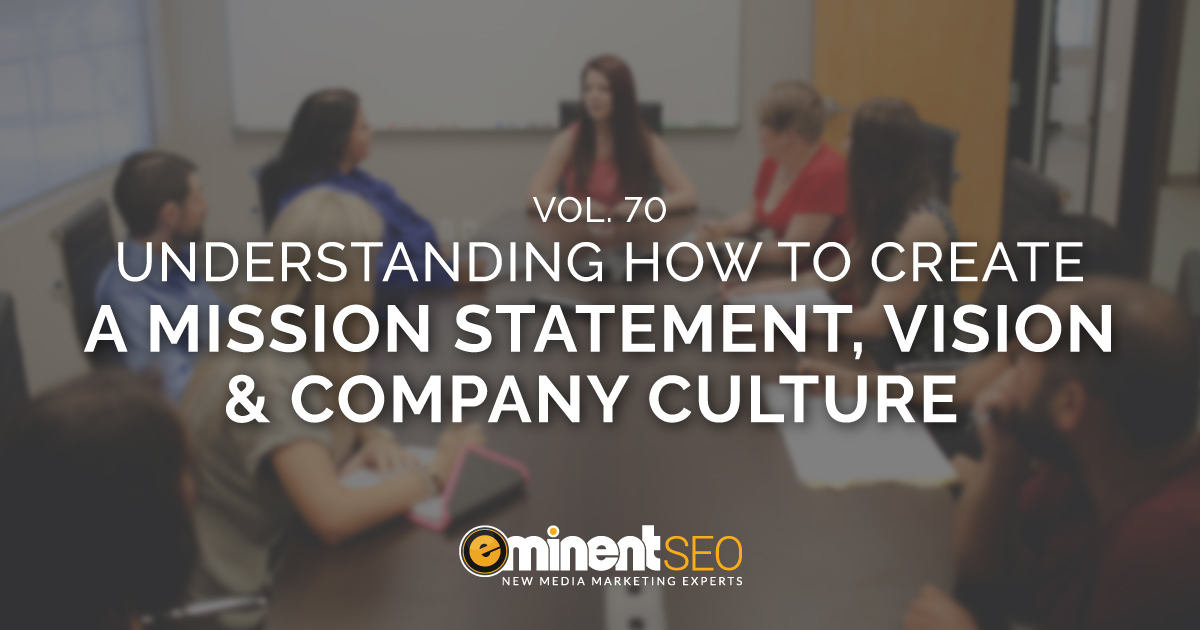 Mission Statement vs. Vision vs. Company Culture
Want to grow as a company and clearly define what your brand is and where you're headed? Then you must take time to craft and cultivate a strong mission statement, vision and company culture – and know the differences between each.
So what are the differences?
Vision Statement: A depiction of where you want the company to be in 5 to 10 and the impact you intend to leave on customers and the greater public.
Mission Statement: A declaration of your business strategy that supports the vision statement.
Culture: The collective personality your whole team displays to each other and to customers and the greater community.
Related Industry Links
If you want to make a big impact on potential customers and even your employees, then your mission, culture and vision must set the tone. Here are some helpful resources that will help you further understand the difference between mission, culture and vision – with some tips on how to perfect each:
Business & Marketing Tips
At Eminent SEO, we're big purveyors of SEO slang – helping our followers understand the meaning of hundreds of digital and tech terms.
If you follow us on social media, we explain several SEO slang terms each week, such as this one on affiliate sites.

See More SEO Slang
Highlights from the Eminent SEO Blog
In the digital era, inbound marketing is the preferred method of generating sales and customer retention. Brush up on inbound marketing before you begin searching for an agency to do it for you.
---
If your business posts on social media, trolls are bound to come out of the woodwork. Learn how you can expertly respond to these comments and even turn them into a win for your brand.
---
Thank you for visiting and supporting Eminent SEO! Until next month's newsletter, if you'd like to stay in touch with us, please visit our blog or use the icons below to find us on social media.