Partnership in Recovery
Eminent SEO has proudly served the addiction treatment care community for more than a decade. With the opioid epidemic sweeping the country, the death toll continues to climb. What can be done?
The truth is, there is a big void that needs to be filled. The government and private insurance providers only cover so much. There's a gap when it comes to funding the vast ongoing needs of those in addiction recovery. Insurance may cover treatment, for example, but not housing, food and other necessities. Some have been out of work, and not everyone can afford even the most basic necessities.
That's where The ECHO Foundation comes in. Longtime recovery professional, Jim Haggerty, founded this nonprofit in 2014 and dedicated the organization to educating, mentoring and providing tools and resources to individuals seeking addiction treatment. Eminent SEO joined the effort by offering to create the branding, develop the website and manage the marketing. Together, we know we can make a difference.

View the beautiful new site and, if you feel inspired, please consider donating. Every penny counts.
Thanks for your support, fam.
Inspirational Quote
"The greatness of a community is most accurately measured by the compassionate actions of its members."
– Coretta Scott King
Our Website Highlights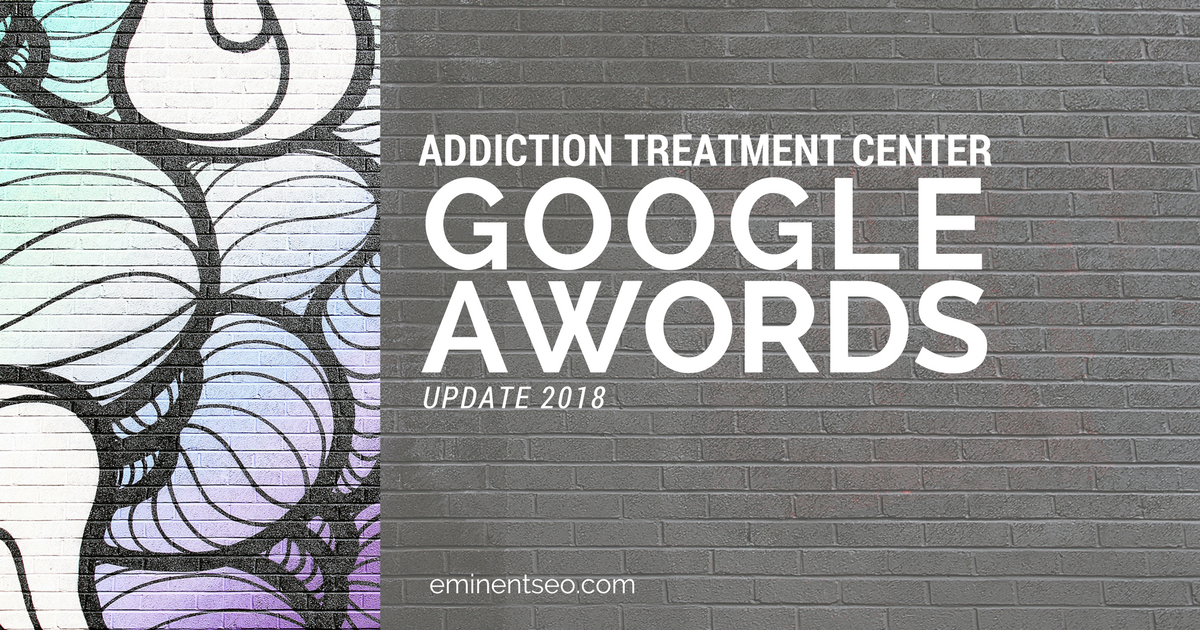 Several of our addiction treatment center clients here at Eminent SEO have asked us about this news: "Exclusive: Google unveils vetting process for drug rehab ads." So, we took to our blog to answer the most pressing questions stemming from this recent Google development.
There's an intuitiveness to digital marketing that if your campaigns aren't geared toward each platform uniquely, your advertising and social spends may miss your proposed target audience. Why? See our latest neuromarketing blog post.
Customer Survey on Bad SEO Habits in 2018
SEO changes so often that even last year's techniques can be outdated. As we progress into 2018, our team took a moment to reflect on some of the outdated SEO tactics of yesteryear to develop a list of our top five.
Out of the choices below, what do you think is THE WORST habit you can have as an SEO specialist in 2018?
1. Creating one page for EACH keyword variation.
SEO isn't about tricking Google into serving up your site. Writing content that is valuable to your users should always be rule No. 1. Google rewards websites that provide a great user experience. No user wants to read 100 pages on the same subject. Sure, that used to work. Today, it will only hurt your rankings with Google.
2. Mass purchasing links from poor directories.
Look, links matter; if we are guessing right, they always will. It's a world wide WEB. How else will Google connect the dots? Links help search engines find useful content, too. However, not all links are created equal. A huge increase in low-quality links will definitely raise a red flag with Google. Instead, focus on quality over quantity.
3. Not conducting backlink audits EVER.
Even if you don't buy links and work on "white-hat SEO" link-earning techniques only, that doesn't prevent other sites from linking to you. Spammy sites that rely on scraped content, for example, can show up in your backlink index in huge numbers. Google holds you responsible for your backlinks, purchased or not. Monitoring them is key to avoiding a bigger issue.
4. Spending time looking at and studying tracked keywords ONLY.
We stopped reporting on keyword rankings as a primary organic marketing key performance deliverable years ago. Why? The data lies. Search results are now personalized, localized and even limited, depending on the device you search from. Rankings don't tell the full story. Instead, use the amount of traffic, user engagement and quality of the leads to measure organic success.
5. Practicing SEO as if the industry NEVER changes.
If you follow SEO at all, chances are you know how fast this industry changes. As a team, we listen to podcasts, read articles, conduct studies and share new ideas on SEO daily. If you're not making a regular effort to educate yourself on the latest news and best practices, you're setting yourself up for failure. Education is power and, in this case, your key to success with SEO today.
Get Social with Eminent SEO