In 2009, the video game industry sold 273 million units, leading to $10.5 billion dollars in revenue (according to NPD Group). This astounding number has been growing exponentially in the past few years as video games have moved into the corners of social networks and telecommunications.
With the growing popularity of handheld devices such as tablets, iPhones, and Android phones, these devices have become another platform for entertainment and games. From quick and basic games to full-on hi-resolution epics, games designed specifically for handheld devices are creating a whole new side to gaming, and simultaneously opening the industry as a marketing tool for businesses in other markets.
Here, we will highlight a few games that are changing the classic view on marketing and gaming…
"The Dark Meadow" – A true game-changer, this game has some of the most intense and well thought out storylines for a game on any platform, making its strict iPad-only availability so surprising. The game's high definition graphics, mind-boggling special effects, and frightfully realistic sounds and voices pull the player into a surreal world. Furthering the limitless interactivity of the game is the fact that the player is given incentives to try out other products. These incentives and bonuses are given to the player if they view sponsored sites, demo other games, or order products. Certain items in the game are only obtainable with "Sun Coins." While these coins can be purchased with "real-world money," the gamer can also earn these coins by interacting with their sponsors' web pages or advertisements. This, of course, is not the first game to employ real monetary costs into its storyline, but Dark Meadow has brought it to an all new level.
"Six Guns" – Following Dark Meadow's marketing tactics, Six Guns employs the same sponsor and advertisement techniques as its dark predecessor. The one difference is that Six Guns is an open ended game that doesn't have much of a beginning, end, or straight storyline. The plot and how the stories unfold is based on the user controlling the character. Similar to the Everquest and World of Warcraft realms, an ever-growing collection of cities, states and regions are constantly being created and updated. This move keeps the gamer interested in the game for years to come. Coupling this long-term use with the ever-growing list of sponsors and advertisers, the platform has the potential to generate a never-ending amount of revenue.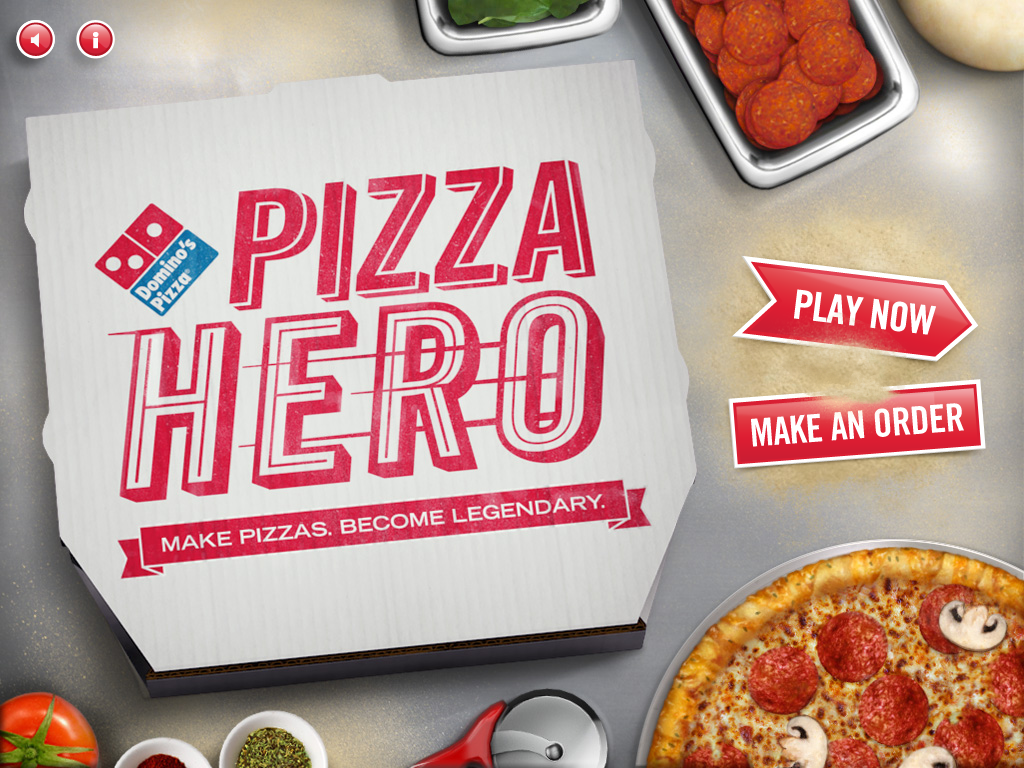 "Dominos Pizza Hero" – Quite possibly the most ingenious marketing ploy every created, this app/game took the act of purchasing a product and turned it into a highly addictive game. Tens of thousands of consumers order pizza every night. Many of those ordering have given up the traditional phone call order for the web-based ordering system – as it is more dynamic and fun. With the unveiling of the Pizza Hero App, many are soon to move to a new system of ordering. With this app, you quite literally make your own pizza. From rolling out the dough to saucing the pie, to placing your choice toppings, you control exactly how your pizza will be made. After you've made your entire pizza, you can browse through a list of coupons for your area, enter payment information, and even receive promotional news, deals and more. Both fun and functional, you can expect to see more brands taking a cue from Dominos and implementing this same tactic in their own ordering procedures.
These are just a few of the newest marketing opportunities being coupled with mobile-gaming, and new apps are appearing in app stores every day. In the days, weeks and years to come, we are sure to see increasingly dynamic and original uses for marketing in video games.