Preparing Your Business Marketing Strategies for a Unique Holiday Season
The current COVID-19 pandemic is changing the shopping habits of many consumers, which means a change in the way you reach your prospective customer. Fortunately, it has not decreased consumer willingness to spend.
What Will the 2020 Holiday Shopping Season Look Like?
The 2020 holiday shopping season will be quite a bit different from anything we have experienced mainly because no one has ever before tried to predict what holiday shopping during a pandemic looks like.
So how do you adjust your holiday marketing strategies and holiday advertising in 2020? You embrace the current situation and meet consumers where they are most likely to be—online. By recognizing the current shopping trends, the unique needs of consumers, and addressing their safety concerns, you can make the most of the current holiday shopping season.
What Are the Best Holiday Marketing Strategies for 2020?
Consumers are always looking for a deal, and with unemployment remaining high, that is not likely to change any time soon.
It is important to incorporate bargains, special deals, and coupons into your email and online marketing strategies. You should also build them into your social media platforms. Now is a good time to create and run pay-per-click ads, as most prospective buyers will begin their online shopping with a search engine query.
There are several points to keep in mind as you review your platforms and update your information.
Make Sure Your Digital Media Is Ready for the Holidays
Update Your Website with Relevant COVID-Related Information
Freshen up Your Brand
Optimize Your Social Media Presence
Make Sure Your Holiday Advertising Reflects Current Consumer Expectations
---
Why Should You Hire an Expert Business and Marketing Consultant?
When you want to map out a marketing strategy that considers the long-term goals of the company, potential risks and rewards and projected ROI, working with an experienced marketer is a must. Someone with deep experience understands what data to look at, what tools to use, the right questions to ask and the impact of the different marketing channels and tactics available today.
A Professional Marketing Consultant Can Help You Understand the Changing Digital Landscape
---
Marketing Tips & News
The biggest problem entrepreneurs and small business owners have is that they're experts in their field and novices in what it really takes to effectively run a business. That's what usually trips them up, sooner or later.
Don't let that happen to you. Admit that you don't know what you don't know about business… and follow our #tipsforbusinesses. Some are straightforward, others are counterintuitive, but they're all true. And (chances are) some day they'll save your butt. You're welcome.
TIP #1: Always make sure there is and will be enough cash in the bank.
Period. The most common business-failure mode, hands down, is running out of cash. If you know you've got a cash flow or liquidity problem coming up, fix it now.
---
Our Premium Content Services are Coming Soon!
From Astrology to Zoology, we scratch every content niche.
All of your content needs can be handled in one easy and lightning fast place. Our writing services are going to be available through an automated ordering system soon.
Get updates on the launch and special discounts here, and only here!
---
From the Eminent Team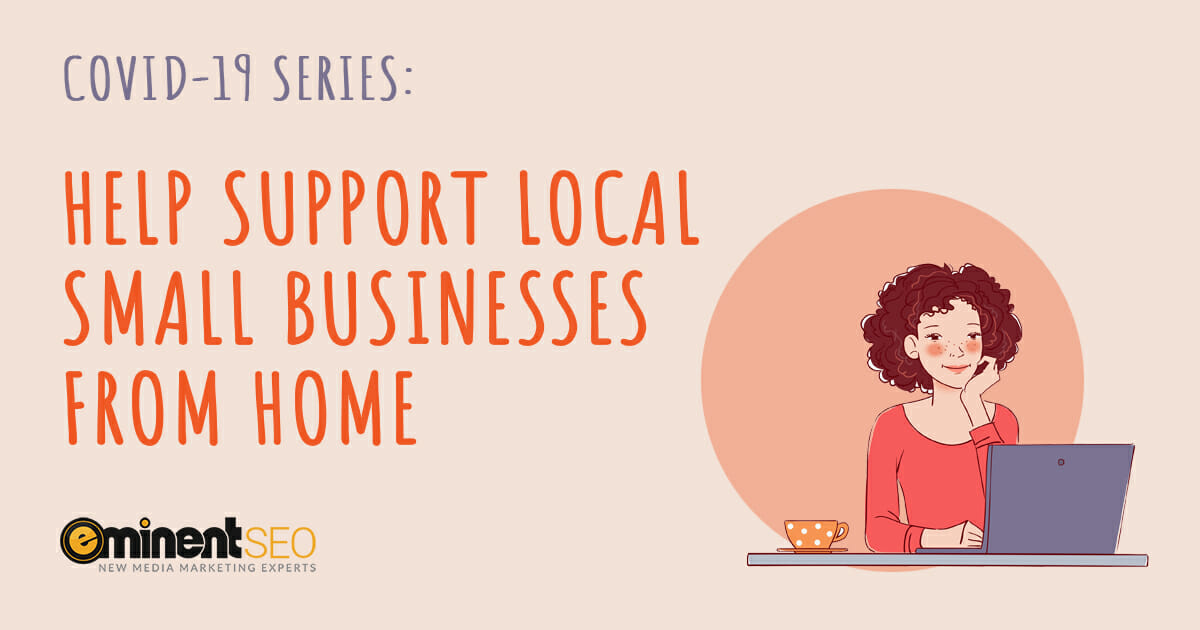 Helping Small Businesses During COVID-19
Ready for a Custom Marketing Strategy?
Call us for a free initial consultation
1.800.871.4130