Eminent SEO News: Three New Additions to the Team!
The Eminent team is ever growing. Over the last month, we added three new members to our staff, each joining us with unique skills and specialties. Their futures are so bright, they've got to wear shades! Meet the three newest additions to our team here:

Jessica Feldman – Digital Marketing Strategist
Jessica comes to us with a degree in advertising and more than 10 years of marketing experience. Jessica will be using Google Adwords, Facebook Ads and several other platforms to produce viable leads for Eminent SEO and our clients.
Melanie Stern – Content Strategist
Melanie is responsible for producing premium copy for content pages, blog posts, newsletters and other pieces of content for our clients. She comes to us with more than 30 years of professional experience, including several years in advertising, radio and more.
Vrinda Mamundi – Pay Per Click Manager
Vrinda has more than 10 years of experience in the online advertising industry, running strategic campaigns for businesses large and small. She will help us expand our pay per click capabilities in new ways to generate online traffic and leads for our clients.
SEO Focus: Organic Search Results Facing Competition from Voice Search
Several recent articles and reports have touched on how organic search no longer has the market cornered on how people find the information they're looking for.
Does that mean users are becoming more comfortable with relying on pay-per-click ads? Not necessarily.
As mobile search volume has surpassed that of the desktop variety, voice search is also on the rise.
Meanwhile, machine learning continues to better understand and predicts users' behavior, and that will continue to change the look of search engine results.
Here are a few takeaways when it comes to the latest developments in organic search, voice search and machine learning:
A Stone Temple Consulting study found 60 percent of people want more results available via mobile search in lieu of visiting a webpage. Are digital marketers adjusting their strategies accordingly?
There are a multitude of incentives for consumers to turn to voice search rather than typing a query into a search engine. This trend will likely accelerate, rather than fizzle out.
New consumer behaviors, driven by improved voice technology, must be accounted for.
The first shake-up being driven by voice search will be for eCommerce businesses. They will need new digital marketing strategies to keep pace.
Closer analysis of how voice search, along with machine learning, could substantially change how marketers view the value of organic search results.
Other SEO Industry News
1. Google is planning to livestream its updates and announcements regarding AdWords and Analytics on May 23. Read more…
2. Entrepreneur Magazine recently covered why you should invest significantly in content marketing, even with the few risks and uncertainties that accompany the practice. Read more…
3. Google is saying it hopes to launch its official mobile-first index by the end of the year. Read more…
4. Business research firm Clutch recently conducted a large survey on how small businesses plan to address and invest in SEO in 2017, concluding that many need to adjust their strategies. Read more…
March Blog Roundup
Here are the must-see posts that went live on the Eminent SEO blog in March: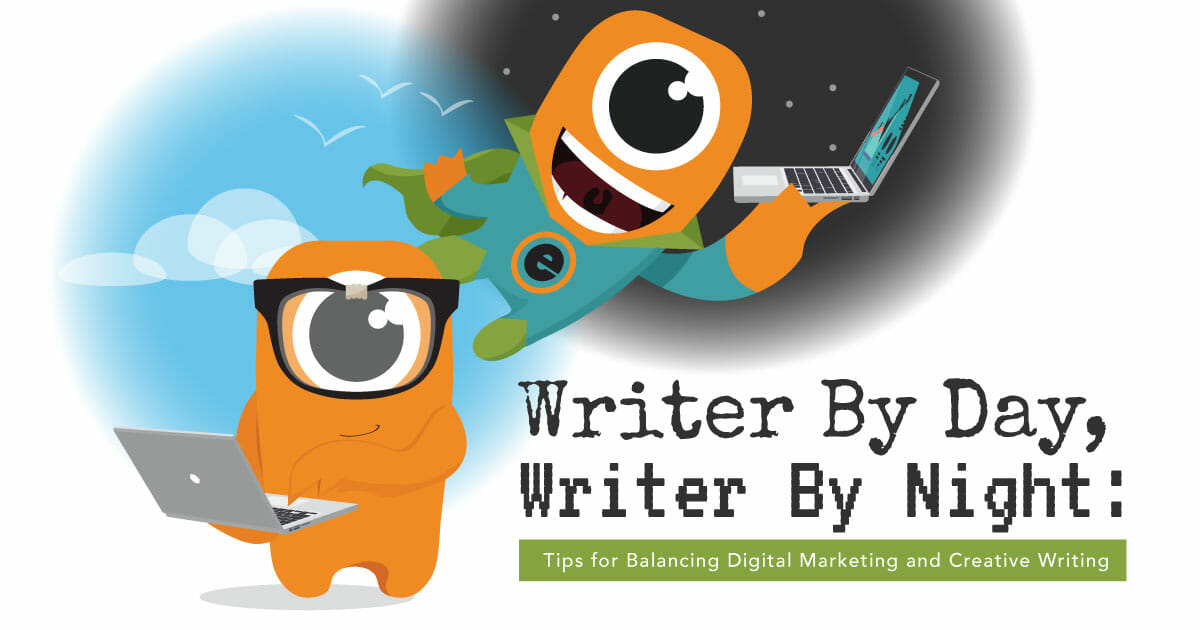 Writer By Day, Writer By Night: 6 Tips for Balancing Digital Marketing and Creative Writing
If you have a passion for creative writing in your free time but your duties as a digital marketing professional are a little more straightforward, here are six tips on how you can balance the two pursuits.
---
What Is Neuromarketing and Is It Better Than Traditional Marketing?
Regardless of whether you're familiar with the term "neuromarketing," you've probably read or heard about some of the insights marketers have learned from it. But what is neuromarketing really, and how much do you need to know about it?
---
Featured Service: Website and Digital Asset Audit
Given what you now know about how organic SEO is facing competition from other modes of search, it's important to not only optimize your website, but to have other marketable, lead-generating assets. When businesses first make an inquiry into Eminent SEO, we often start with an audit before we have them commit to a month-to-month contract.
Our auditing services actually go well beyond the prospect's website(s). We also evaluate all other brand collateral – online and offline – and evaluate whether these assets are legitimately bringing attention to the brand – and if it's the right kind of attention. From there, we will offer suggestions and submit a proposal for how we can build up the prospect's online presence and brand, month by month.
If you're unsure if your website and digital assets are bringing in the right kind of traffic and want to put your best foot forward, give Eminent SEO a call today at 800.871.4130.